Do you own a 1999-2006 GM vehicle?  If so, then you either had, have, or will have problems with your gauge cluster.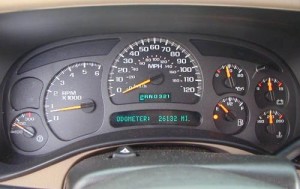 Speedometer stuck at 60 MPH?
Fuel gauge always on E?
Gear select display and mileage disappear?
STOP dealing with your problems TODAY!!!
Auto Electric offers SAME DAY instrument cluster rebuilding.  Quality work at a fraction of dealership cost.
1999-2006 Chevy, GMC, Oldsmobile, Buick, Cadillac, Pontiac, HUMMER vehicles